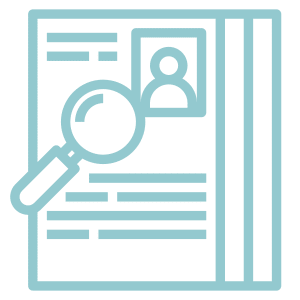 Recruitment & search
Recruiting the right person can make an enormous difference to your business productivity, performance, team culture and morale. So it's worth investing the time and effort to find the best talent and someone you'll love working with for years to come. We'll start by really getting to know you and your business. We'll then follow best practice guidelines and draw on our wealth of experience, market knowledge and long-standing networks to attract the right person for you. Often recruitment is a case of knowing who's
in
the market, not who's
on
the market, and we specialise in market mapping and effective search techniques.
We provide end-to-end recruitment services for permanent and contract positions across all industries, and have particular expertise in recruiting general management, HR, sales, marketing, digital and communications roles.
Fraser People also provides unbundled recruiting services so you can pick and choose what areas you need help with.
"She was able to use a combination of advertising and active search to find me exactly the right people in terms of skills and fit."
Career development & transition
If your business is going through a restructure or redundancy process, or if you're looking for a new direction in life, we offer valuable career coaching and outplacement services.
We work one-on-one with individuals to provide practical advice on how to update their social media and personal branding, create an effective CV and prepare for job interviews.
We offer an empathetic and confidential service designed to help boost people's confidence to embark on a career change or seek future employment.
"Our employees enjoyed her experience and advice on career transitions, training on new recruitment tools and extensive knowledge of the labour market"
HR consulting services
Fraser People offers a wide range of HR solutions. Outsource all your HR requirements to us, or bring us on board to provide support or advice in a specific area such as recruitment training, HR policy and procedure development, culture and engagement, leadership courses, or on-going performance management.
We deliver one-on-one coaching or can support wider teams where necessary to help bring out the best in people.
"The amount of care and passion Carol puts into each brief is unprecedented. I really value her ability to listen and quickly identify what our business needs."
Don't be shy, get in touch!
Send us an inquiry and we will get back to you as soon as we can