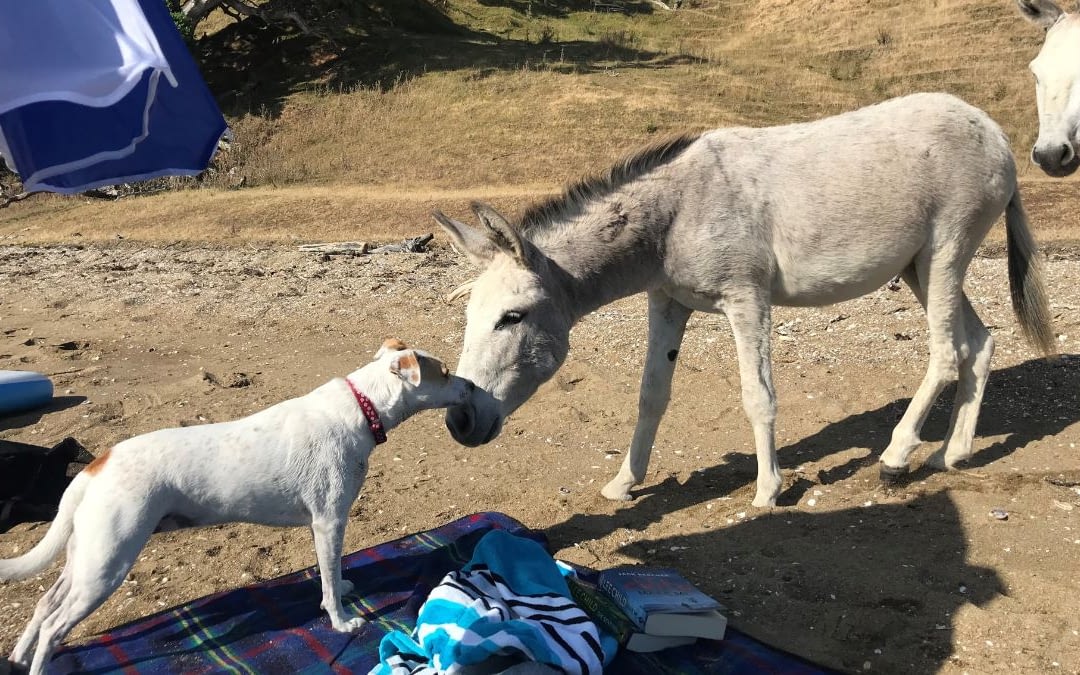 Life's Short so Surround yourself with the Right People
Happy New Year. 
 We hope you all had a relaxing break and are feeling recharged for the year ahead.
We hit the ground running in January with new roles and further briefings booked….so watch this space.  How are you bringing some of that positive energy from your holiday back to your workspace to keep that holiday high going? 
I always have a holiday pic on my desk as a reminder of time away recharging. This one of Izzy the office dog is a favourite – meeting some of the wild Donkeys on Ponui Island. It was amazing to see how gentle they were with each other. 
What a great reminder that anything is possible.  With that in mind and in the words of Brene Brown the 2021 plan is to "stay, awkward, brave and kind".
Carol Fraser
Below: Izzy the office dog meeting some of the wild donkeys on Ponui Island. It was amazing to see how gentle they were with each other.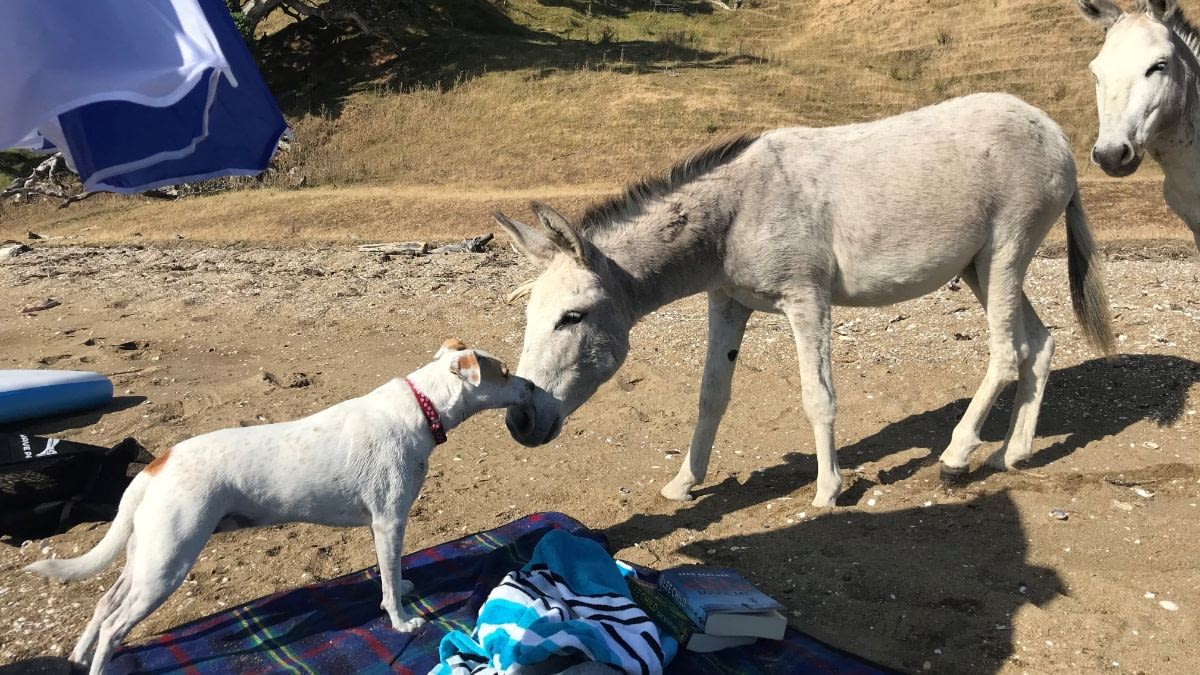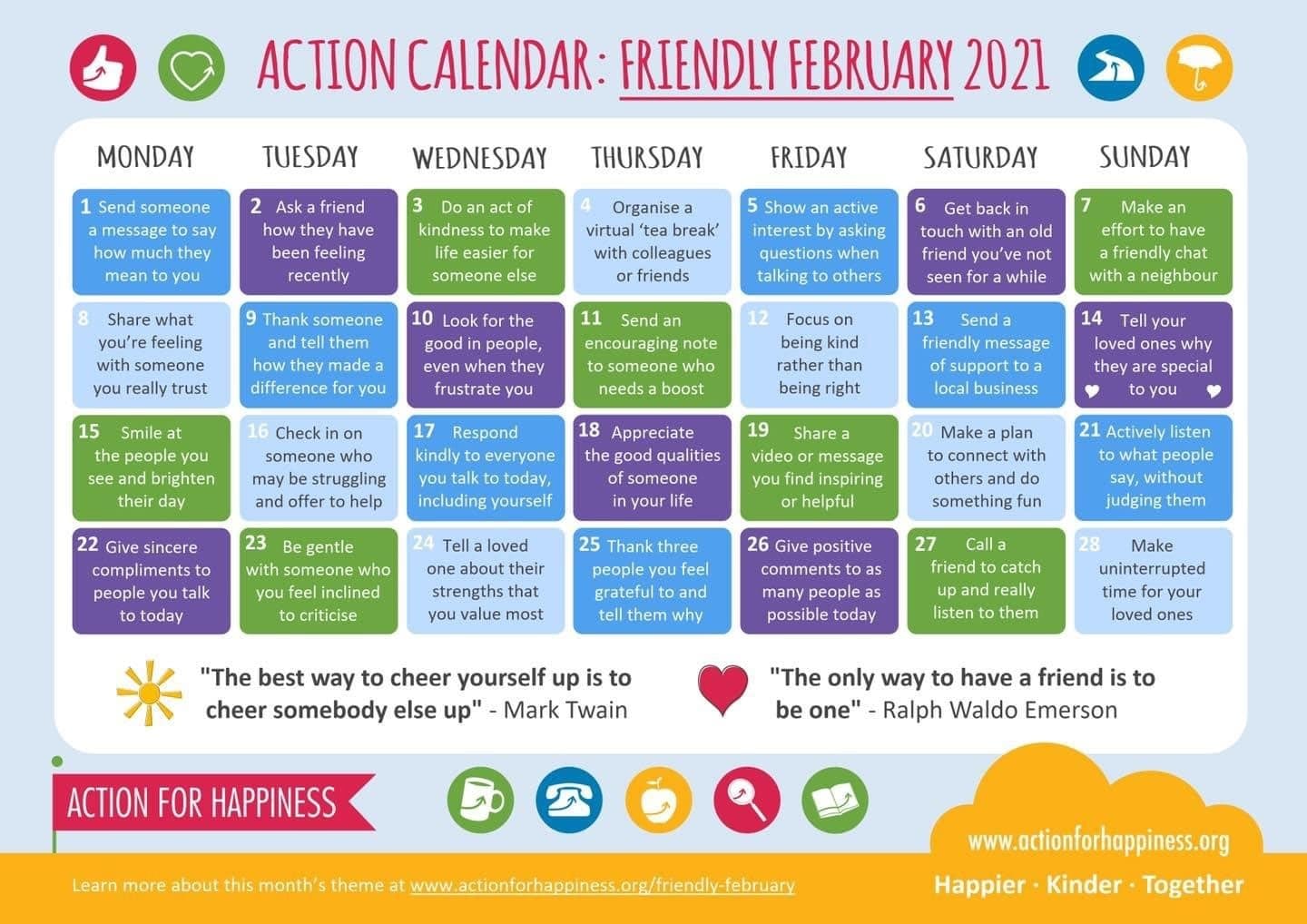 We love these calendars from Action for Happiness with a new theme each month.  What a great way to kick off February with a focus on reaching out to connect with others.  So many great suggestions to boost relationships.  Click here to visit their website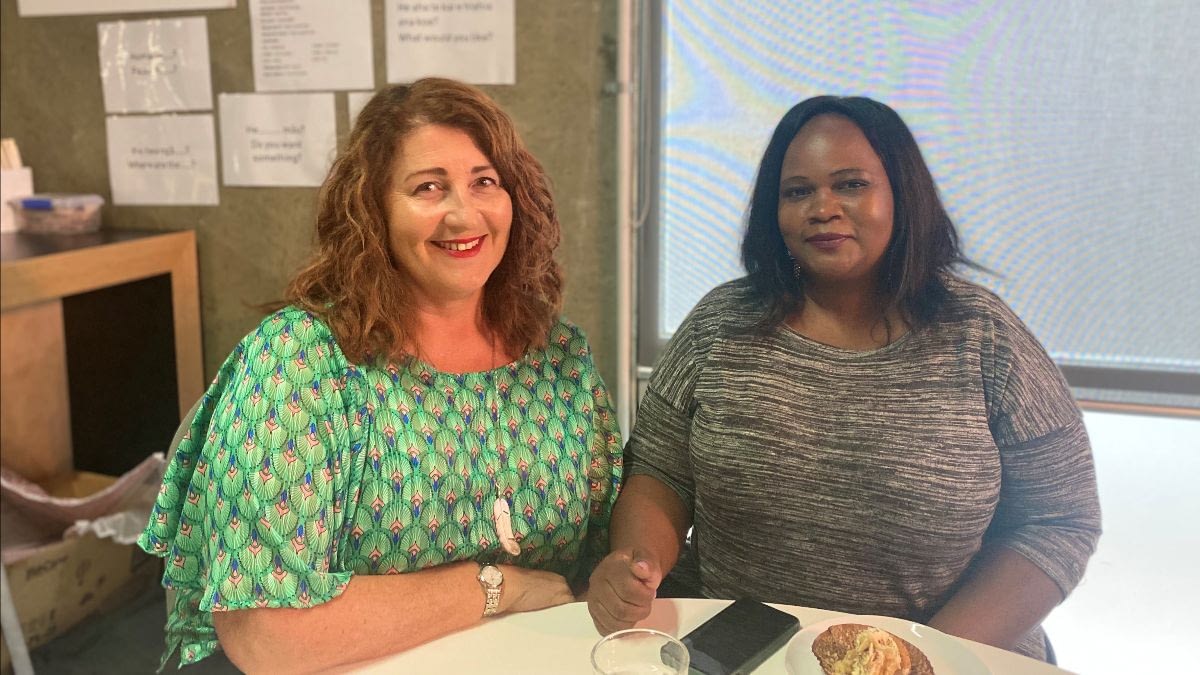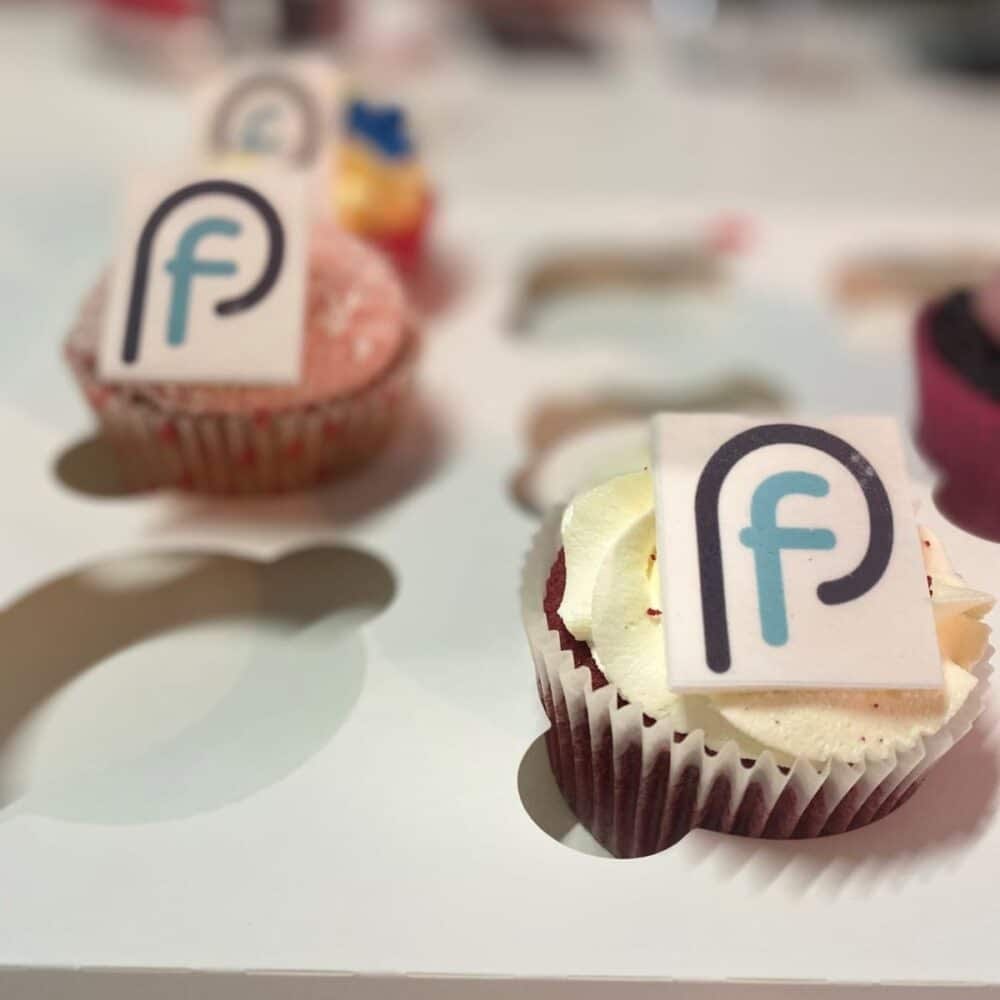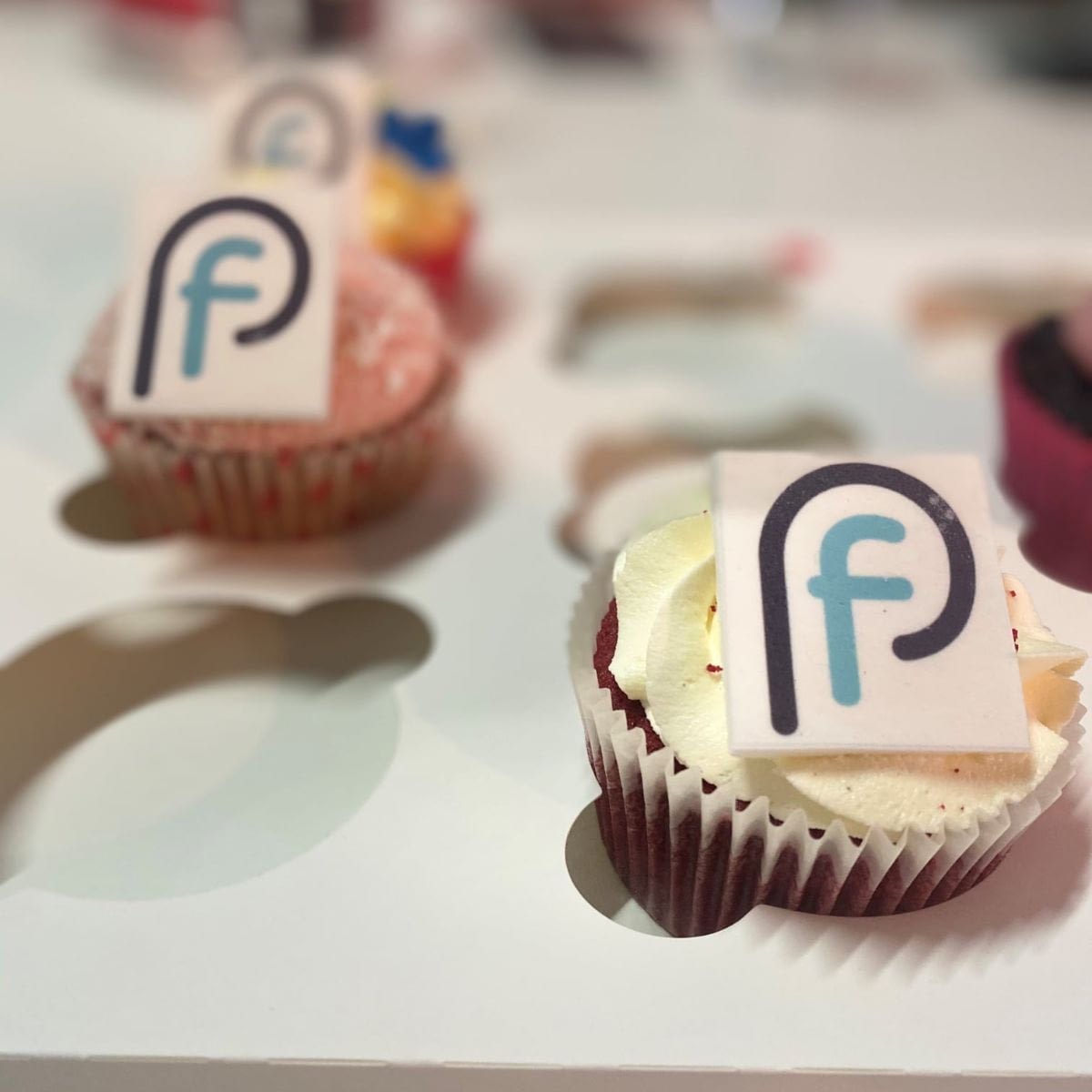 We had a great start to the New Year getting out to visit the team at VOYCE – Whakarongo Mai.  I was asked to attend the Whakatau (formal welcome) for their new staff. Such a lovely way to see Mildred settling into her new role – that included Waiata, and  Whakawhanaungatanga (introductions – getting to know each other).
Congratulations again Mildred, we are delighted for you – joining a great team.

Enjoy the gift of giving from The Good Registry to donate to a charity of your choice.
Pictured from left to right: Carol Fraser and Mildred Mutengezanwa
7 Top Tips to Help your Job Application Stand out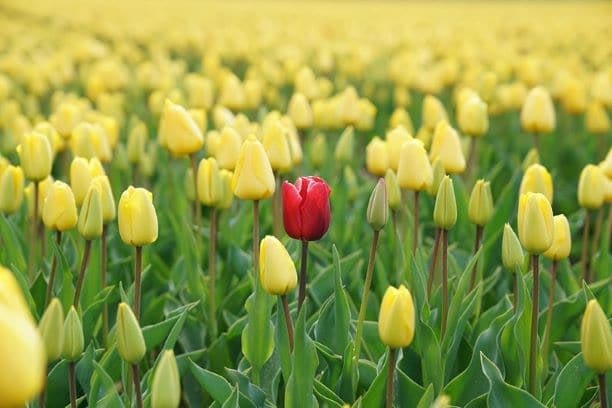 In our (relatively) Covid-free Aotearoa, the job market has been extremely active as we head into 2021.  (More on this to come).
It's a crowded market for job applications. You may have heard talk of the huge numbers of applications for a role, and recruiters and employers struggling to keep up.
So, how do you stand out from the crowd if you are applying for a job right now? Click here to read our blog.

Being in front of the camera for work is something that Carol is still getting used to.  Leila couldn't resist putting together this clip of outtakes from 2020.  Enjoy!
Many of you now know Leila as Client Services Manager at Fraser People, the person who keeps me moving along 
 Many of you also know she is in fact, my Sister. 
What you may not know is Leila is a very talented singer and musician. 
 I've spent many nights over the years in the crowd when her Band plays, singing along – always a great time.
I'm proud to share she has taken her passion for singing even further and started her own side hustle as a vocal coach. I'm all for the side hustle – yes there is the juggling act between roles, however seeing someone utilise even more of their creativity is a good thing. 
Singing is good for you!
It's proven to be good for our mental health, lower stress levels, improve sleep, strengthen our immune system and increase confidence. How good is that, after the year we've all had!
Leila will tell you that everyone can sing – but to sing well is a skill that can be developed. Who's keen? Give Leila a shout – the only thing better than singing is more singing! 
Check out her website for more details www.leilamcintyre.co.nz